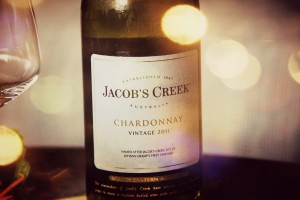 "Tired! My sluggish legs were longing a rest after a whole day trip, and my body was lethargic already. I was thinking of soaking in hot water. But when I was approaching the bathroom of my suite, I found a bottle of exquisite Jacob's Creek on my bedside table. Not only the wine that flattered me, I found the bathtub was full of flower petals. "SURPRISE!" I heard my husband's lively voice behind me. It was really a romantic honeymoon which made my day!"
-Anonymous-
How did the husband manage to put the fine wine on the room while they were discovering the natural and cultural grandeur of Bali? Who was the mysterious person tiptoeing inside their luxury suite to prepare the wine? Nobody! It was just an attentive and personalized hotel staff. The charming husband requested an extra while he reserved the dazzling suite in Grand Mirage Resort and Thalasso Bali. He arranged it to surprise his special person that had been beside him for years before they decided to tie the knot. The choice of staying at Grand Mirage Resort was taken as this Bali Resort features elegant room and attractive extras that suit his plan.
The extras that this five-star hotel newly offered are irresistible chocolates, artful flower decorations, extravagant flower bath, juicy fruit, rich red and white wine, aromatic champagne, and safety-guaranteed airport transfer. With no doubt, the husband opted the delicate white wine as this is a drink that is rarely absent on their feasting table. Yet everybody has his/her own story. You could choose your own extra that matches your story, desire and necessities. For ordering your special extras, please email mail@grandmirage.com. The reservation staff will delightedly assist you.
Grand Mirage Resort and Thalasso Bali is a beachfront resort featuring all inclusive package with unlimited fun. 301 elegant rooms and suite, 2 exquisite bars, and 3 fine restaurants are wrapped in an elegant but artful building of this Bali hotel.