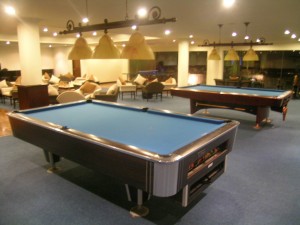 An expat woman looked puzzled. Coming out of the gym at Cool'sLeisure Lounge & Business Center, she seems to be looking for someone. She asks about her ten year old to one of our staff who is in-charge that day. How glad she was, when that staff told her that her son is in the game room. When she called her son and said, "Could you put down your play station? We will have our lunch first"; her son shouted back, "Please mom, I'm on Nintendo WII!"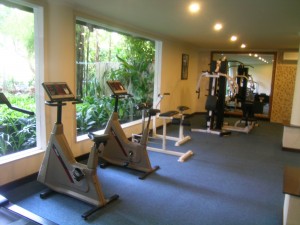 Nintendo WII and Play Station III are just one of various attractions and facilities available in COOL'S LEISURE LOUNGE & BUSINESS CENTER.  Entertain yourself with the various facilities provided for our guests at the Grand Mirage Resort & Thalasso Bali, always giving you our best service. Enjoy a small or large karaoke room, a fully equipped gym, Internet service, a game room filled with various games such as; air hockey, table soccer, pool, chess, Nintendo WII, Play station 3and many others.
You can get these benefits at the Grand Mirage Resort & Thalasso Bali, and our staff  are always happy to welcome you.
<