Would like to win tickets watching the Devdan Show performance and a special dinner with our team, while you could also take pictures with the Devdan Show actor & actresses?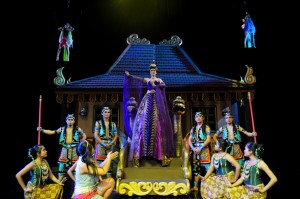 Simply Join our Devdan Show Lucky Draw Contest !
Be amazed with the most magical performance !
TERMS & CONDITIONS :
–  Early Submission : 31 October 2011
– Closing date : 30 November 2011
– All ages and gender
– Participants must "Like" the Devdan Show Facebook Fan page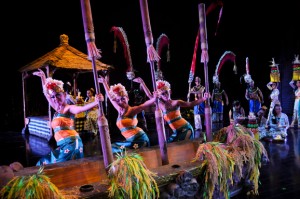 Please register this competition by send  the following format via email to : pr@balinusaduatheatre.com   :
Name :
Email :
Phone :
Address :
Facebook User name :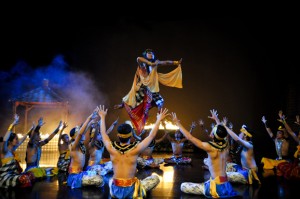 Once you registered, you will get the lucky number from our team via email. Keep the lucky number and the lucky number will be drawn after the closing date. The winner will be announced on December 5th 2011 on Devdan Show official website, Devdan Show Facebook  Fan Page, Devdan Show Twitter, personal mail, also will be contacted directly by the Devdan Show – Bali Nusa Dua Theatre management team.
Before you register, please 'LIKE' our DEVDAN SHOW FACEBOOK FANPAGE in advance.
PRIZE
The winners entitled to :
2 (two) Free Tickets watching the Devdan Show Performance on A seat.
2 (two) complimentary Special Dinner at the Bali Collection for the 2 (two) free ticket holders.
Additional 25% discount for up to 4 (four) tickets of the Devdan Show (from the published rates) for the lucky winners family member (only valid for the night that the winners will use their tickets )
Complimentary Souvenir Photos
TERMS & CONDITION OF PRIZE CLAIM
The winner will be issued 2 vouchers
Vouchers are valid for 1 year, start at 15th December 2011
Reservation is subject to availability
Prize must be claimed to the Bali Nusa Dua Theatre before 15 December 2011.
The winner will be photographed and interviewed by the Bali Nusa Dua Theatre"s team, and will be published on the devdan show official website, Facebook Fan Page. Twitter, Devdan Show Blog as well as other publications, both online and printed, related to the Devdan Show (Bali Nusa Dua Theatre).
Noted : All the staffs of the SAMABE group are not allowed to participate.
For more information, please contact :
Public Relations & Marketing Department :
Email  : pr@balinusaduatheatre.com
Phone : 62 – 361 – 770197
Fax     : 62 – 361 –  770196
BALI NUSA DUA THEATRE
(Ex. Amphitheatre Nusa Dua)
KOMPLEK BTDC – NUSA DUA
Bali 80363 – Indonesia