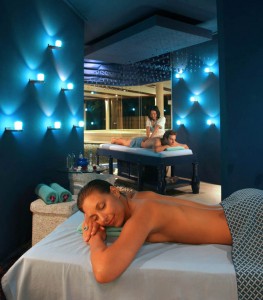 Thalasso Bali Spa is located at the Grand Mirage Resort Bali, Tanjung Benoa, and is dedicated to spa lovers who desire to feel the satisfaction from a wide selection of treatments offered.
Thalassotherapy, which is a treatment using the marine elements, such as seawater and seaweed will refresh your body while giving you healthy benefit.
A variety of indulging treatments, such as hydrotherapy, massage, aromatherapy flowerbath, manicure and pedicure, body wrapping and shower massage that all promise to give youa unique and satisfying experience to be remembered forever.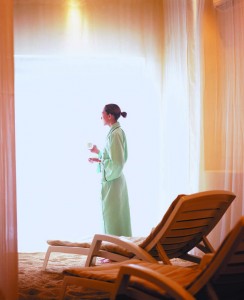 For honeymooners, Thalasso Spa has a special treatment for couples, such as the Island Spice/Island Fruit Spa Package and The Sweet Heaven Spa Package. In addition to our unique spa treatments, we have a variety of special options created for and catering too pregnant woman.
Thalasso spa has varieties of treatment rooms with different themes that will impart different sensations. Equipped with complete facilities and a pleasing aqua medic pool.
Visit: www.thalassobali.com for more information and on-line reservations. We will please you at the playful side of paradise.