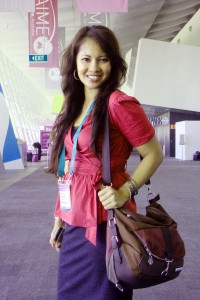 Grand Mirage Resort & Thalasso Bali is delighted to announce the promotion of Yuliani Normauli to the position of Director of Sales. Yuliani joined the Sales & Marketing team three years ago as a Sales Manager. During her leadership, Grand Mirage Resort has achieved a remarkable award like Best Seller 2011 Resort Category of PACTO Awards.
In this new position she has the duty to maximize potential revenue, occupancy and rates and also responsible for developing and maintaining Sales & Marketing objectives, plans, and programs according to Grand Mirage Resort's mission statements.
Yuliani comes from a hospitality management background and has a broad range of experience across Sales & Marketing fields. She has a career up to 12 years in tourism industries such as Bounty Cruise, Planet Hollywood, Waterbom Bali, Kuta Paradiso, and Aston Bali Kuta Resort. She is keen to bring her well experience to add value to the property and to take Grand Mirage to the next Sales & Marketing level.
She is truly a charming and communicative person. Hard work and discipline are the main demand which she places in her team. "Never give up on what you really want to do. The person with big dreams is more powerful than the one with all the facts." She likes doing a culinary trip and travelling. Australia, Holland, Singapore, Thailand and France are the countries which have been visited. Finally, Congratulations on her promotion! Let us wish her continued success in the future.