"I feel so blessed to discover that each new day, I have the opportunity to watch the sunrise and fall in love with you again." ― Steve Maraboli
Blessed with a breathtaking sunrise, the leading Bali resort, Grand Mirage Resort and Thalasso Bali, features an exotic sunrise wedding at its chapel with turquoise ocean vista. The ceremony would start at 6.00 am when the sun slowly climbs up the morning sky. Sunrise represents the new beginning of life like how it starts every brand new day.
The exotic Bali wedding venue comes along with the personalized service of the wedding organizers. They assure that everything would be ready in the early morning. The Mirage By the Beach Chapel would be decorated idyllically with flowers, while on the altar is an English-speaking priest who is pronouncing our guests as husband and wife.
For those who plan to renew the vow witnessed by the sunrise, Grand Mirage Resort and Thalasso Bali prepares every smitten detail to make it notable sunrise wedding vow renewal.
This 5-star beachfront resort knows how to pamper the guests, and how to make a wedding more dreamy than any fairy tale.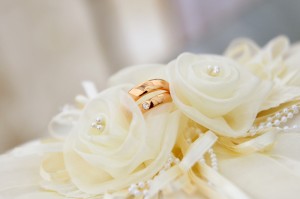 Grand Mirage Resort and Thalasso Bali is a 5 star Bali resort offering fun all inclusive. Located on the seashore of Indian Ocean, this resort offers 301 rooms and suite with infinite ocean view or lush garden view. The tranquility of  ocean and the subtle breeze make Grand Mirage and Thalasso Bali perfect to have a sacred wedding ceremony.  This Bali romantic resort features four selections of idyllic wedding venue: a beachfront chapel, beach, Rama Theater, and Mirage Ballroom.