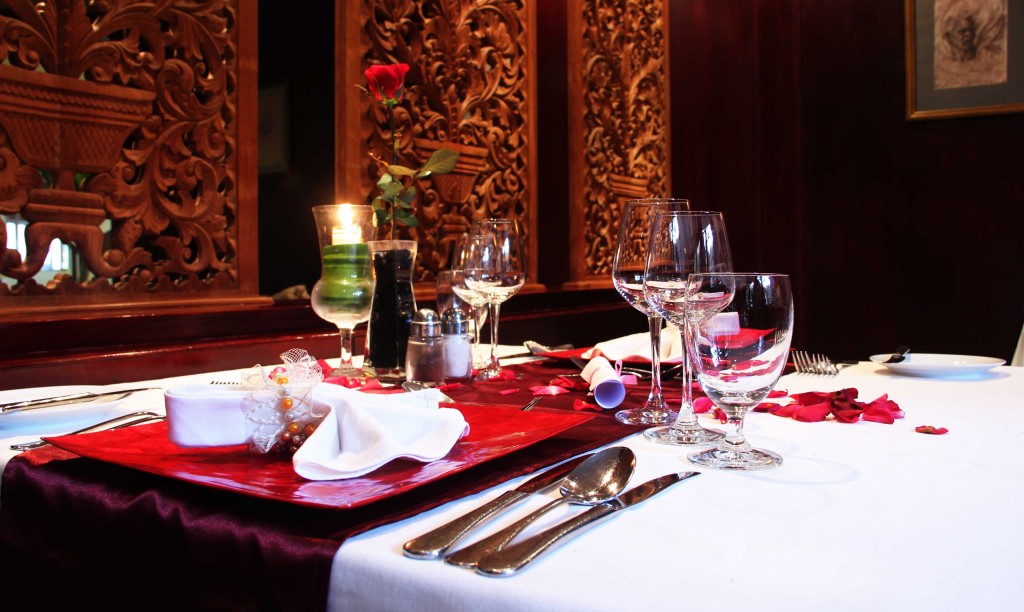 Celebrate the Day of Love on February 14th in one of our finest restaurants, La Cascata.
Dine in an enchantingly decorated setting, accompanied by lit candles, flower arrangement and rose petals on table.
Your Valentine's evening at La Cascata will surely be a romantic and one-of-a-kind experience. Enjoy the succulent 7 courses prepared by our experienced Executive Chef Matthew. Each and every one of them will leave you and your loved one a sweet memory.
Reserve your special Valentine's dinner!
Grand Mirage 7 Courses Signature Set Menu A romantic menu for a lifetime together
ENTRÉE
Let's Get It On

Amus Bouche
Crostini with foie gras, apple & balsamic

The Power of Love
Steamed prawn salad with truffles asparagus
SOUP
Sentimental Reason
Cream of wild mushroom soup with crusted Melba toast
SORBET
I Got You Babe
Champagne sorbet
MAIN
All You Need is Love
Harvey Australian beef tenderloin
Served on pistou of fungus & lobster crushed potato
or
Grilled fillet of salmon Served on sweet corn risotto, thyme, citrus hollandaise & dill oil
DESSERT
Have I Told You Lately
Chocolate assiette
(Assortment of mini chocolate desserts including chocolate negus,
white chocolate pistachio mousse, chocolate & hazelnut tart)
CLOSING
Kiss from a Rose
Raspberry macaroons
For reservation, please kindly send your email to mail@grandmirage.com or call +62361 771888