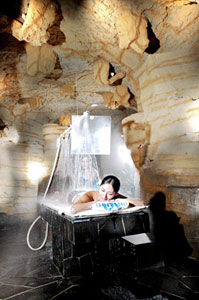 For most people, traveling to the island of Bali it is well known that Bali is one of the top honeymoon destinations in the world because of its luxurious resorts & spa retreats. Pampering you with unparalleled views and natural beauty around the island, Bali also offers you thousands of pleasures that will make you wish that you could stay forever.  Beautiful sandy beaches, calming sea breezes, deluxe services, and especially for couples, we will treat you like kings and queens.
As one of "top choice" Spa retreats in Bali, we are proud to introduce you to THALASSO SPA BALI that offers a distinctive and luxurious sensation for those who want to look for a heavenly indulgent spa treatment. Choosing a Thalasso Spa Package is guaranteed to be a remarkable and unforgettable part of your honeymoon trip.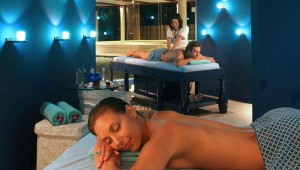 By using Bali's natural resources, you can choose the "Island Spice-Island Fruit Spa Package" for those who desire to feel the exotic flavors of Bali's spice/fruit treatment, or choose the "Sweet Heaven Spa Package", this treatment will splendidly send you to a deeply natural & sweet sensation. An "Indian Marine Bliss Spa Package" with its natural combinations of pure Indian Ocean seawater, Thalasso therapy and Balinese massage will leave you with a smooth sensation and rejuvenated body. Find out more at http://www.thalassobali.com.Enjoy the beauty of Bali, and we await you at the playful side of paradise.