Blessed with the stunning crystal waters of the Indian Ocean, Thalasso Bali is indeed revealing the miracle of the ocean. Everything inside has been designed to soothe your soul. The ceiling with fabulous hanging crystal lamps and all parts of the floor covered by white sand are pleasantly hypnotic. Located right across the pristine Indian Ocean, you are ensured with cool sea breezes and the sound of the breaking waves from a distance,making every muscle in your body come into a relaxed state. There are 16 treatment rooms, separate lockers for men and women, a beauty salon and aquamedic pool – all in all is built to deliver world-class spa experience.
The touch of this spa mirrors its name, Thalasso which is originated from the G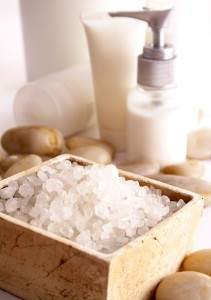 reek word, meaning "treatment by using of marine elements". What you are offered to is a wide selection of treatments using fresh sea water and sea salt from the Indian Ocean, sea weeds and marine clay imported directly from French. As a pioneer in South East Asia, Thalasso Bali boasts one-of-a-kind spa experience. This is where things get most interesting when you try affusion shower massage. Once inside the affusion treatment room, you will feel like you are inside a stone cave adorned with unique shaped shells and beautiful gold frangipani flowers. After French aromatherapy oil is rubbed over your body, warm and cold fresh seawater will be sprayed and together they result in great relaxation.
The ingredients
As the self-explanatory name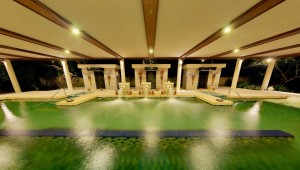 goes, Thalasso Bali Spa uses a perfect combination between pure marine elements and the finest quality of organic fruits and spices. There are eight body scrubs to choose from: mint sea salt, island fruits, asian spice, green beans, coconut & sesame, avocado, pearl & shea butter, and chocolate. On top of that, you can get your body wrapped in banana leaf!
The miracle of the seawater doesn't stop there yet. There is also an aquamedic pool consisting of 100 % pure seawater heated to 38 degree Celsius for its amazing healing power from the Mother Earth.