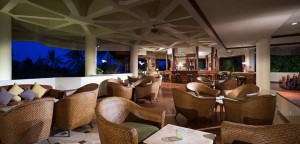 Lately, the sun in Bali is more likely to hide himself behind the clouds- and let those dark clouds take over his job to shower the earth- not with its ray, but with drips of water. When the days come, what else is more relaxing than unwinding in a lounge with a glass of cocktail while enjoying a conversation with the closest people? Having a deep savvy of what on-holiday-people need, Grand Mirage Resort and Thalasso Bali opens Panorama Lounge earlier, from 11 am to 1 am. So it is open longer than before and this new opening hours will be for good. Thanks to the wet season that has inspired Grand Mirage Resort.
Along with the new opening hours, Panorama offers a novel promo, Cocktail of the Week- a surprise cocktail which is not on the menu. With maximum USD 7++, this special drink will be served on the guests' table.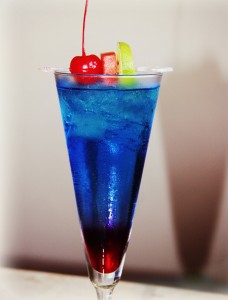 Do you want to know what the cocktail of this week is? Stop reading and find the answer in Panorama Lounge now!
###
Grand Mirage Resort and Thalasso Bali features all inclusive package which is meticulously designed to match the needs of every guest.  Exquisite dishes in 3 restaurants and beverages in 2 bars, a serene haven with breathtaking view, attractive activities, and laundry service are all wrapped in the package. For further information, please visit our website www.grandmirage.com